Bienvenue dans le nouveau Territoire de votre marque.
Celui qui va lui donner vie et la faire se distinguer,
celui qui va rendre belle et intéressante,
dans son époque mais innovante,
unique et mémorisable.
Bienvenue dans le monde impalbable de la création,
qui transforme le petit en grand, le raisonnable en fou,
les mots en images, les chiffres en émotions,
le factuel en sensasionnel, les idées en projets,
le banal en exceptionnel, le faible en spectaculaire,
le laid en beau, le pareil en sur-mesure,
l'éphémère en saga, le pas grand-chose en un sacré truc.
Bienvenue dans votre Territoire de création.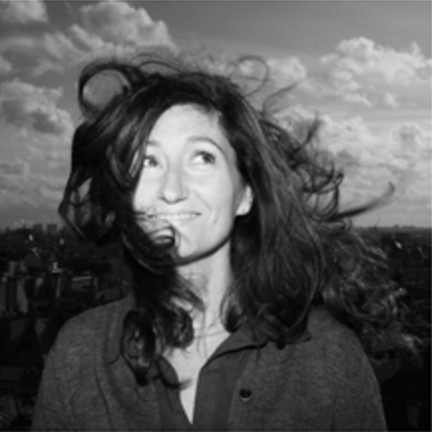 Thank you for looking at our work,
Pierrette Diaz, as ECD in the advertising industry,
had found TERRITOIRE, with her precious team,
a small agency with the "savoir faire" of the big ones.
" Make the brands shine is my favorite sport.
Reinvent them, new style, new role, new vision. This is TERRITOIRE.
Define a new voice for brands with a sur-mesure creative vision, integrated platforms,
impactful and memorable crafted campaigns in link with the brand DNA, the audience and the time.
I hope you'll enjoy the work as much as we had to do it.
Best.
Pierrette.
To know more about Pierrette :
Founder and President of TERRITOIRE agency in Paris.
Diplômée de l'ENSAD Ecole Nationale Supérieure des arts Décoratifs de Paris.
Master of Art Ecole Supérieure des Arts Plastiques de Lille.
CEO and VP at YR Paris.
Creative Director at Adamandeve London.
Creative Director at Marystone agency,
Creative Director at DDB Paris.
Art Director at Euro RSCG HAVAS, Australie.
Several times Lions Awards winner and jury member at Cannes, D&AD, Clios, Eurobest.
Award winner at New York Festival, One show, LIA London, NT ADC, EPICA, Gerety,
Award winner and President at French CDA Club des Directeurs Artistiques,
Film Grand prix Stratégies, Grand Prix de la Communication extérieure,
+ today teaching Art Direction to the 5th years studients at the famous ISCOM PARIS.
Territoire de marque
.
Stratégie de marque
.
Identités
Film de marque
.
Communication
.
Contenus digitaux
Territoire visuel
.
Territoire social et digital
.
Naming
Direction artistique
.
Créations et productions de contenus
Territoire sonore et musical
.
Signatures et claim
.
Prints
Production photos
.
Vidéos
.
Retouche et post production
Campagne intégrées
.
Illustration et motion design
.
Logos
Awards